* This post may contain affiliate links, and we will be compensated if you buy after clicking on our links. Learn more on our Affiliate Disclosure Page.
RC drift cars are currently one of the most popular types of RC cars on the market. Unfortunately, each RC Drifter is a little different. Knowing which type is right for you can be difficult, especially if you're beginner to RC drifting.
Luckily, we've done the legwork for you and have put together a list of the best RC Drift cars available on the market today. So, keep reading to learn more!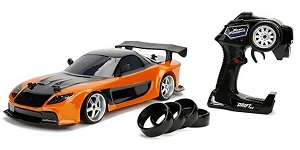 The Jada Toys Fast & Furious Han's Mazda RX-7 Drift RC Car is a fun car if you can keep from crashing. That makes it an excellent choice for beginner RC drift car users. It's fun to drift around your backyard, and it's easy to get the drift dialed in, so you won't spend the entire time flipping it around and crashing. It doesn't have any suspension at all, so it's pretty bouncy when jumping over potholes or curbs, and some potholes and curbs don't look that big enough to drive over.
Pros
– Very affordable, especially compared to higher-end brands
– Good overall build quality
– Lots of fun
Cons
– Short battery life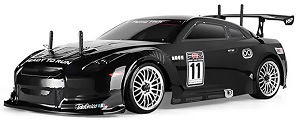 This is the kind of toy that looks good, feels great, and drives even better. The HSP Racing 1/10 Scale Electric 4WD Drift Car is well-made, and it has good gear ratios and a wide tire tread, making it fun to drive. The steering response and feel is responsive, and the car does drift well. The HSP Racing comes with two rechargeable batteries, a charger, and a set of stickers, and the instructions are clear and simple. Its light, compact body was designed to minimize weight, which it did very effectively. The HSP Racing drift car is durable, yet the throttle and steering feel responsive.
Pros
– Comes with an extra set of tires
– 3 Way Electronic Speed Controller with Brake and Reverse
– Light Weight Aluminium Alloy High Intensity Upper Plate
Cons
– Some reviewers mentioned that the tires don't last long
– Ultra low profile tire (some reviewers see it as a disadvantage)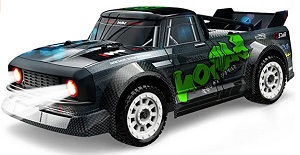 This RC car has a 7.4V 1200mAh lithium battery. This RC car has a maximum speed of 30 kilometers per hour. This RC car has a proportional throttle and steering control function in the sensitive remote control system. This RC drift car also comes with a 2.4GHz radio control. The 2.4GHz radio control assures that you do not have to worry about other RC cars coming in your line of sight. The 2.4GHz radio control has a great range. This RC car can last for 3-4 hours on a single charge. This RC drift car is extremely affordable and is built to last.
Pros
– Affordable
– Radio control has a longer range
– Simple design
– Car seems to be durable
Cons
– Not the fastest RC car
– Single speed controls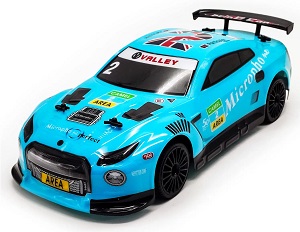 The VOLANTEXRC Remote Control Drift Car is a must-have for any RC enthusiast. This RC drift car is arguably one of the best RC drift cars on the market. It features 4 wheel highspeed drive system, 2.4GHz remote control technology, ready to run with more FUN (box comes with everything needed to get the RC car started), 2 Lithium Polymer batteries included which are required, and over 30 minutes of playtime per charge. At 1:14 scale, the VOLANTEXRC Remote Control Drift Car is capable of hitting speeds 30MPH+, making it ready for any RC drift track (or race track). If you are looking for a high quality RC drift car, the VOLANTEXRC Remote Control Drift Car should be on your list!
Pros
– 2.4 GHz remote control
– Lithium Polymer batteries included
– Fun to drift
Cons
– Remote control could be more ergonomic
– Noisy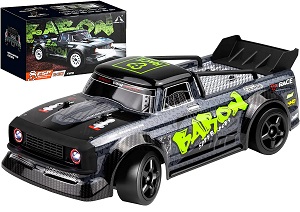 Designed with a racing-inspired chassis, the Supdex High Speed RC Drifting Car is sturdy enough for outdoor use, and it comes with two sets of tires for indoor and desert racing, so whether you're in the basement or out in the garage, you can enjoy it! The wheels aren't the most durable, and the car can easily get flipped over, but we found the car and its engine to be incredibly durable, so with reasonable care and caution, this car will last for a long time.
Pros
– Comes with two sets of tires
– Great speed and handling
– Works well on carpet, tile, and hardwood floors
Cons
– Car flips very easily
– Remote control batteries are not included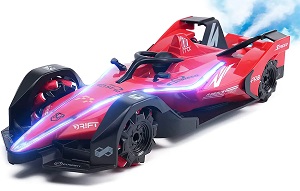 The coolest thing about this RC drift car is the spray effect: It lights up when the car is running and sprays fake water at the base, sort of like a fountain. It makes for a fun, if predictable sight. Another fun features are the bright colors and slick design. The remote control has a nice long range, which is handy for avoiding obstacles. This RC car is perfect for kids (and adults) who like fast, fancy racing with fun sound effects.
Pros
– Easy to use
– Cool, flashy colors
– Fun sound effects
– Long range remote
– Spray effect
Cons
– Spray function only works when the car is running
– Some assembly required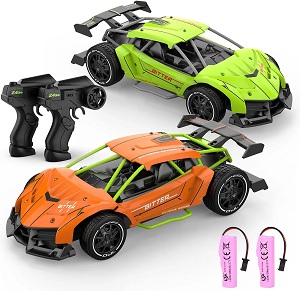 This remote control car set is a must-have gift for children. The remote with the high RF frequency ensures a longer distance, and the remote controller is easy for kids to operate. The remote control car set is absolutely safe for children to use. For the price, we couldn't find many better remote control cars for kids. It has a nice, compact design that runs on a rechargeable battery, plus it has a really nice selection of physical controls (including a forward, backward, left, right, and nitro button) that make it easy to do all the things a child would want to do with a remote control car.
Pros
– Easy to control
– Good battery life
– Great for kids
Cons
– Plastic body
– Some parts of the cars can be broken easily
– Some parts do not look too sturdy
What Are RC Drift cars?
RC drift cars, or radio-controlled drift cars, are a type of RC car that are designed to drift. They usually have a powerful electric motor to provide traction, and a metal chassis to provide extra protection.
Some RC drift cars have a plastic body and a suspension system, just like real cars. But these drift cars quickly wear out, and the plastic body can easily become damaged. That's why some RC drift cars are designed to resemble real drift cars as much as possible, right down to the tires, wheels, and body.
Each RC drift car has specific features, such as battery capacity, speed, and motor power. These different features mean that you can pick and choose a RC drift car that best fits your needs.
RC drift cars can be great for beginners, too. A beginner can learn to drive an RC drift car by learning to balance the car, just like driving a real car. Many RC drift cars include suspension parts, which gives them a more authentic look and lets them handle bumps better.
How To Choose The Right RC Drift Car For a Beginner?
Many RC enthusiasts are interested in RC drift cars. They are fun and easy to drive and come in many shapes and sizes. So, how do you choose the perfect RC drift car for a beginner? Read on to find out more.
While some RC drift cars are designed for drift racing, others – like dedicated drift cars – are built to drift sideways. So, if drifting sideways is your main priority, you may want to choose a model designed for this rather than one that's capable of drifting forwards as well.
The next thing that you should consider is the RC drift car's power. Most beginners should start driving small RC drift cars, and they should stick with small cars until they gain more experience.
What Are The Different Types of RC Drift Cars?
RC drift cars come in many different shapes and sizes. They can be simple cars that move back and forth in a straight line, or they can be more complex models that can perform all sorts of maneuvers.
Each type of RC drift car has a specific function, but all of them allow you to get behind the wheel and drift around a track. Here are some of the different types of drift cars:
1) 1/10 scale RC drift cars: These cars are smaller than other RC drift cars and are constructed almost entirely from plastic. These are perfect for the beginners who may not be familiar with drift racing and don't need a highly complex model.
2) 1/8 scale RC drift cars: 1/8 scale RC drift cars are slightly bigger than 1/10 scale models, and sometimes made using a combination of plastic, metal, and composite materials. However, they are still small enough to easily handle the tracks found at most drift racing events.
3) 1/8 scale nitro RC drift cars: One of the more complex variations of RC drift cars, 1/8 scale nitro RC drift cars allow you to control the throttle, brake, and steering using your smartphone. They are powerful enough to handle the tracks at drift racing events and usually don't need modifications to run them.
Why RC Drifting Has Become So Popular?
RC Drifting has become very popular in recent years. RC drifting vehicles use various techniques so that they can slip through corners with minimal friction and slide sideways over surfaces.
As technology improves, RC drifting drivers are able to push their vehicles to greater limits, including drifting over 90-degree turns and even using ramps at up to 35 mph.
RC drifting enthusiasts find the sport to be fun, challenging, and exhilarating. The variety of RC drifting vehicles available makes RC drifting appealing to a wide range of ages and skill levels. What's more, RC drifting events are exciting to watch and the large, enthusiastic crowds at these events make RC drifting events a great social experience.
Other Benefits of RC Drift Cars
1) RC Drift Cars allows your children to become their own drivers. Once your kids start to learn the basics, they will start driving the car by themselves. RC Drift Cars also provides an opportunity for your child to learn how to handle the car. They will learn how to steer the car, apply the brakes, and shift gears.
2) RC Drift Cars helps your child develop a sense of understanding and coordination. Some of these cars will require your child to flick a control stick in one direction or another to change the direction the car will travel. This will teach your child how to coordinate their hands and feet.
3) RC Drift Cars is a great way to develop your child's social skills. While most kids enjoy playing with friends, many of them may be reluctant to play with others. RC Drift cars allows your child to play with other children. Playing with other kids can help your child improve his social skills and make some friends.
Tips For Buying a RC Drift Car
There are many different types of RC Drifters out there, and each one has its own pros and cons. But which RC Drifter should you buy?
The size and type of RC Drifter you need will depend on several factors, including:
Your skill level. If you're a beginner, you may want to start with a small RC Drifter that you can control easily. As you get more comfortable operating your RC Drifter, you can upgrade to a larger model that has a more powerful motor.
Your budget. RC Drifters come in a wide range of prices, from cheap RC Drifters that are designed for beginners to expensive RC Drifters that experienced hobbyists use. If you're on a budget, you may want to start with a small model and then work your way up to a larger, more expensive model as you advance your skill level.
FAQs Answered About RC Drift Cars
What Makes a RC Drift Car?
An RC drift car is a type of RC car used for drifting, or drifting around corners at high speed. The purpose behind drifting is for the RC car to carve around the corners quickly, often at very high speeds.
How fast are RC drift cars?
The fastest RC cars can reach up to 40 miles per hour and it also depends on the model of an RC Car. Drifting is an art form that requires serious training, and this type of RC car requires a high level of skill and practice to master.
Are RC drift cars rear wheel drive?
RWD (rear wheel drive) and CS (counter steer or all wheel drive) are the two available chassis forms for the RC drift car.
How do you use an RC drift car?
A RC drift car is a RC car that has been made to allow it to turn sharply and slide sideways within a turn. To increase drift a car is weighted at the end so it will come back toward the center of the turn.
Some RC drift cars have an added suspension actuator. This gives them enough suspension travel to turn sharply and slide sideways while still maintaining their orientation on the track.